Lixin Beauty Wellness was established since 2013 in Singapore and is a licensed traditional Chinese Tuina spa to provide Chinese Tui Na massage for both men and women. We are located at 30A Sago Street, Singapore 059024, Chinatown Singapore. The spa is next to the Buddhist Tooth Relic Temple, a favorite tourist destination at Chinatown Singapore.
We are set up to provide authentic Chinese practice of Tui Na to help promote healing on the body using direct pressure to the meridian and acupuncture points for promotion of flow of "Qi" (气) and blood circulation. The body is known to be very remarkable and have self healing ability. Combined with the Tui Na technique of the experienced therapists, the healing process maybe speed up quickly.
Foot reflexology massage is where the principle of the acupuncture points of the feet are the reflection points to the various parts of the human body. By applying the fingers on the acupuncture points of the feet, we are able to stimulate the blood circulation of the body. This is one area that we are professional in.
Other services such as ear wax removal, foot massage and lymphatic massage are also available in the spa to provide a holistic one stop destination for your needs.
Since 2013, we have provided good services to our customers and many have become our regular customers. We hoped to see you soon and look forward to your call to our establishment!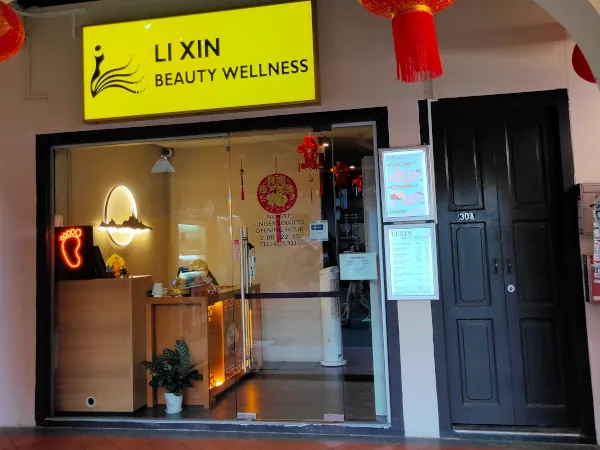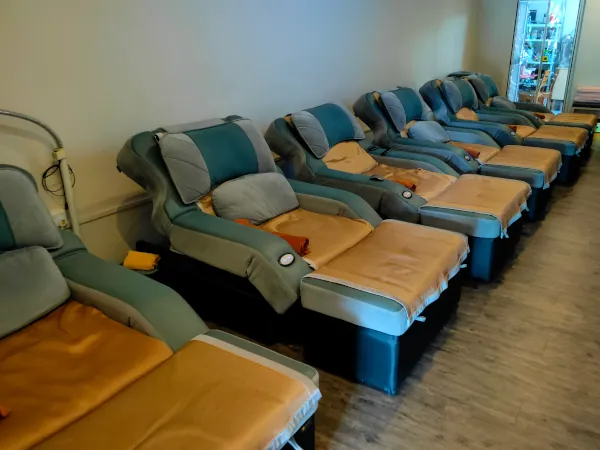 Lymphatic massage is known to help the body's lymphatic system to be more efficient to detox itself of the toxin and waste produced when the body fights off infections or diseases. Its main function is to transport white blood cells in the body to fight infections. An effective lymphatic massage helps to clear the system "highway" so that the lymph fluid can be flowing more effectively.
Read More
Hot stone massage is therapeutic to help your body to relax, relieve aches or pains in the muscles or joints. It can even help you to sleep better! This practice was common in different civilizations and it was found in existence in China about 2000 years ago.
Shoulder and neck aches are common ailments nowadays as many of us use the computers or laptops for a long duration of time. You may even be suffering from conditions such as frozen shoulders. We are experts at back and shoulder massage to relieve your aches and pains.
Back stepping, back walking or simply called "Cai bei" or 踩背 is a massage technique where the therapist uses her bare feet with her body weight steps on the various meridians of the customer's body. This form of massage deep massage is suitable where regular massage may be able to not reach.
Understanding Your Needs
As a customer, it's natural to have questions and concerns before trying our massage therapy. You may wonder if tui na is effective for your specific condition or if it will cause any discomfort. Let's address these concerns and by giving us a call we will provide you with the information you need to make a decision.
Tui na massage offers a wealth of benefits for both your body and mind. Through skilled manipulation and targeted pressure, tui na can help alleviate pain, release tension, and restore balance to your body's energy flow. Whether you're struggling with frozen shoulders, neck discomfort, or stiff muscles, tui na has the power to unlock relief and bring you back to a state of well-being. You can also try the foot massage or ear wax removal and we can assure you that you will feel refreshed and energized!
Call us using the call button below now!
Opening Hours
Open Daily - 09:00 to 10:30pm
Address
Lixin Beauty Wellness
30A Sago St
Singapore 059024
Tel: 6225 3231
Nearest Car Park is at Chinatown Complex Hawker Centre